Health, Human Performance and Recreation
Health, Human Performance and Recreation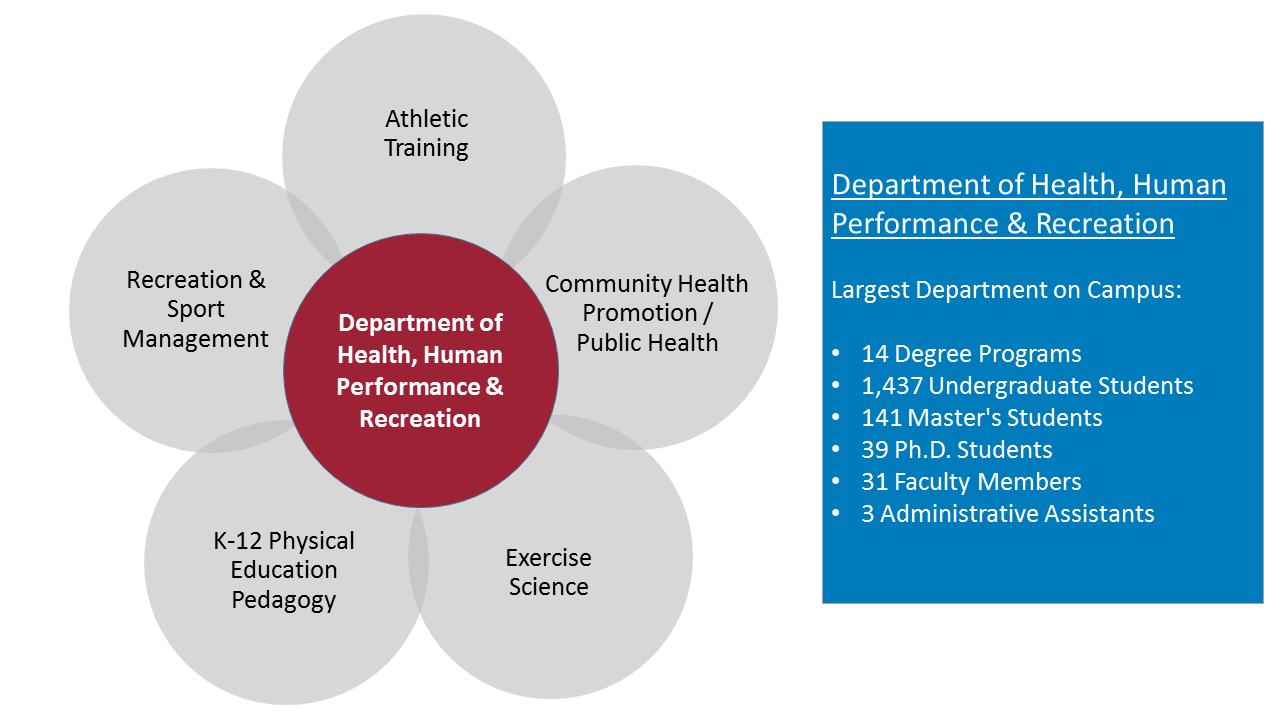 The Department of Health, Human Performance and Recreation is a student-centered department that offers a variety of programs of study in the dynamic fields of community health promotion, kinesiology, athletic training, pedagogy, recreation and sport management.
The department offers degree programs in three areas of study:
Public health is an exciting profession that focuses on the health needs of people and their communities. Are you interested in preventing diseases, promoting health, and learning about the causes of major public health issues? Do you want to learn about all aspects of health behavior such as infectious and chronic diseases, sexuality, environmental health, injuries, nutrition, and physical activity?
If so, the public health program at the University of Arkansas may be for you. Public health is an exciting and diverse field that follows the public health principles and practices reflected by the Centers for Disease Control and Prevention and the World Health Organization.
Public health prepares students to work in public health settings to prevent diseases and promote the health of the community. The Public Health major prepares students with:
The ability to work in a variety of settings, such as:
governmental and non-governmental health agencies
international health agencies
corporate health
hospitals and other clinical settings
public health departments
health care organizations
A solid foundation for medical school and other post graduate allied health degrees
---
Are you interested in the impact of exercise and nutrition on the body? Want to learn about improving athletic performance? Would you enjoy teaching kids about fitness and sport using a cutting edge, nationally recognized physical education curriculum?
If so, studies in kinesiology at the University of Arkansas may be for you. Kinesiology uses science and research to study the complexities of human muscular, cardiovascular, and respiratory systems and examines the principles involved in understanding and analyzing human motion.
Kinesiology graduates can choose from several career options including:
personal fitness trainers
corporate programmers
pharmaceutical sales representatives
youth program directors
instructors in dance, gymnastics and martial arts.
Graduates who complete the requirements for the P-12 Kinesiology degree become physical education teachers and coaches in public and private schools.
Kinesiology graduates can also go on to allied health programs that lead to careers in occupational therapy, physical therapy, and cardiac rehabilitation.
Other kinesiology graduates seek admission to medical schools to become physicians while others pursue graduate research degrees in order to work as professors in colleges and universities.
---
Are you interested in a management career outside the typical office setting? Like to participate in recreational activities? Are you a leader who would enjoy helping people improve the quality of their lives through wise use of leisure?
If so, studies in recreation and sport management at the University of Arkansas may be for you. Studies in recreation and sport management offer students numerous "hands-on" learning experiences through internships and a practicum completed on-site at a variety of recreation venues. Advisers help students design an individualized program cluster of study that meets student career goals in the recreation and sport management field.
Recreation
Many recreation graduates choose careers as:
outdoor leaders
park rangers
youth sports coordinators
resort recreation specialists
golf course managers
community center directors
therapeutic recreation specialists
With society's renewed interest in health and wellness, recreation graduates have a wealth of professional opportunities available to them. The recreation program at the University of Arkansas is the only recreation program in the state that also offers a master's and a doctoral degree in recreation that can prepare students for management positions in state or federal agencies as well as for a variety of positions in colleges and universities.
Sport Management
Many sport management graduates choose careers as:
sport marketers
athletic administrators
sport facility managers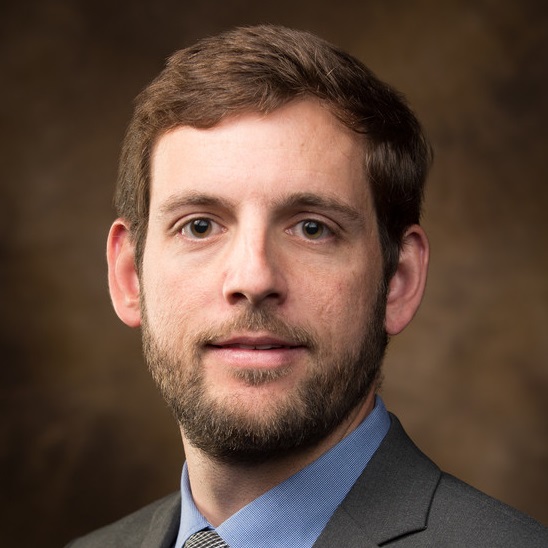 The mission of our department is to enhance the quality of life of the residents of Arkansas, the nation, and the world through the development of scholar-practitioners in education, health, and human services. Our faculty, students and staff are engaged in scholarly endeavors that cross a wide array of health issues that affect our society today, and we strive to incorporate our research into the classroom and the community.
We invite you to explore our department and discover the exciting educational and career opportunities that are offered in the Department of Health, Human Performance and Recreation. Please take time to browse our website. We look forward to helping you achieve your highest potential as you embark upon your educational pursuits.
Matthew Ganio, Ph.D.
Department Head, Associate Professor of Kinesiology
321E HPER Building
Fayetteville, AR 72701
479-575-2857
msganio@uark.edu

If you would like to make a gift to the Department of Health, Human Performance and Recreation, visit its Online Giving web page or paste this address into your browser tinyurl.com/hhpr-giving. Be sure the department name appears in the field labeled "Other department, program or fund" before submitting the form.